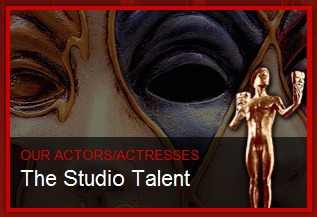 The Studio Mission Statement:
The Studio represents the client in the Industry and watching them excel in the Performing Arts. The Studio made the decision in the Industry going back to the "Old School " ways in this Agency. With no up front fee's, free to join the Agency, no conventions etc. & free web sites as we work for the client. The Agency has acquired strong Industry contacts, taking clients to those contacts. We work for the client, getting paid when the client is paid. The Studio Model & Talent Agency does not charge a finder fee or percentage to the Industry.

The Studio Model & Talent Agency represents professional models ,actors, children and famlies in the areas of Film/Television, Fashion, Print, Runway Modeling, Voice Over's, Industrial Video, Promotions, Singers, Bands, Musicans, comedians, stage, theatre, dancers and Special Events.

The Studio MTA is a full service talent agency based in Knoxville, Tennessee with a satellite office in Atlanta, Having clients in Knoxville, Maryville, Smokie Mountains, Ky., Atlanta area, Nashville, Crossville, Alabama, N.C., S.C., Chicago L.A. & N.Y. We have albums with real pictures of clients! Our clients cover a full spectrum of looks and ages with a diverse mix of ethnicity. We have some of the most dedicated and gifted talent in the industry. Our clients are based all over the country and are available and willing to work wherever and whenever the opportunity arises.

We belong to AFFT, Chapter of the ASSOCIATION FOR THE FUTURE OF FILM AND TELEVISION IN TENNESSEE! We all need to support the state wide effort of AFFT to affect the legislation that will benefit the film, television and video production industries and those of us associated with it.
The Studio Model & Talent Agency would like to be on your mailing list of any upcoming projects for 2011.
Thanks for stopping by and sign our guest book.
The Studio Model & Talent Agency
Facebook Fan Page: "The Studio Model & Talent Agency"
"The Studio Model & Talent Agency"
501 Clinch Street, Suite 301
Knoxville, Tn. 37902
865-898-5186
Janis Passons
Owner/Agent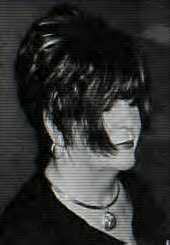 "My Journey" It is mine and the lives I can touch, the legacy I can leave and the journey I can change better for the Industry.
Mark Oliphant
Casting Recruiter
Atlanta, Ga.

Marvin West
Theatre Director
Knoxville, Tn.